Welcome to

Don Johnson's Pool & Spa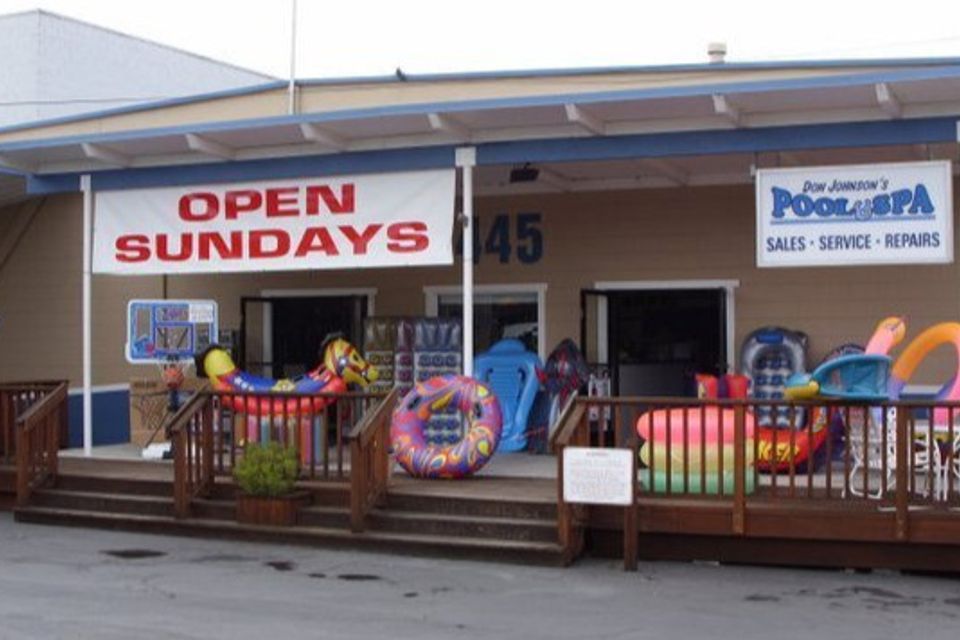 Don Johnson's has proudly provided Marin and southern  Sonoma counties with the finest products and professional services for over 50 years. Our knowledgeable and experienced staff is dedicated to continuing the high standards established when we first started. Whether its pool maintenance, repairs or equipment installations, we've got you covered!
"Your satisfaction is our guarantee!"
(415) 897-7615
Don Johnson's Pool and Spa: Serving Marin and Southern Sonoma for 50 years!
Our Services

Serving Marin and Southern Sonoma for 50 years

Whether it is pool maintenance, cleaning, or new installation and repairs, Don Johnson's is your key to fun in the sun when it comes to pool and spa care!
We have a very large inventory of swimming pool supplies as well. Stop by and check us out!
Call Us Today:  (415) 897-7615
Customer Testimonials
"

These guys have been helping me keep my pool maintained for 10 years now. I am my own pool man with labradors who constantly go swimming. I probably drive Eric nuts with all my requests. He always sets me up. Just thought I'd throw in a good word for them
"
- John R.
"

Always very helpful! When I purchased a new spa and had no idea how to properly keep the water properly balanced the staff at Don Johnson's were always very helpful. I went in there several times with my little bottle of sample water from my spa to have them check it. With there guidance I eventually got it all figured out.

"
- Stephen R.
"

These folks have been servicing my pool in Corte Madera for many years.  They are great.  Service is top notch and the pool is always super clean and ready to go.  Hats off to BOBBY who is terrific.  Highly recommend these guys for pool service in Marin.

"
- Jordan S.